Yes, They Think We Are Great!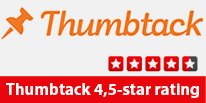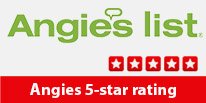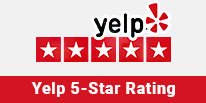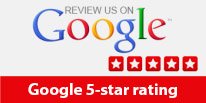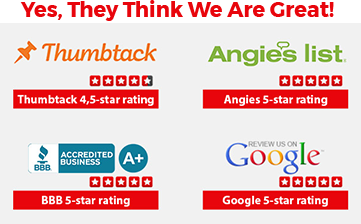 Thermador Appliance Repair Suitland
If you're in need of reliable Thermador appliance repair in Suitland, you've come to the right place. At Total Appliance Repair Inc., we take pride in being the go-to experts for all your Thermador appliance repair needs in the Suitland area.
Why Choose Us?
Expertise: Our team of skilled technicians specializes in Thermador appliance repair, ensuring that you receive the highest quality service for your appliances.
Authorized Repair Service: As an authorized Thermador appliance repair service provider, we have access to genuine parts and the latest technical knowledge to efficiently handle any repair.
Convenient Service: We understand the inconvenience of a malfunctioning appliance. That's why we offer prompt and reliable service to get your Thermador appliance back up and running in no time.
Comprehensive Repairs: From Thermador stove repair to Thermador dishwasher repair, Thermador washer repair, Thermador refrigerator repair, Thermador dryer repair, and Thermador range repair, we cover a wide range of Thermador appliances.
Customer Satisfaction: Your satisfaction is our top priority. We strive to provide exceptional service, ensuring that your Thermador appliance is repaired effectively and efficiently.
Common Thermador Appliance Problems
Thermador appliances are known for their high performance, but even the best appliances can experience issues. Here are some common problems you may encounter:
1. Oven Not Heating Properly
If your Thermador oven is not reaching the desired temperature or heating unevenly, it could be due to a faulty heating element, a malfunctioning thermostat, or issues with the oven igniter. Our technicians will diagnose the problem and provide the necessary repairs to restore your oven's functionality.
2. Dishwasher Not Cleaning Effectively
A Thermador dishwasher that is not cleaning dishes properly may have issues with spray arms, clogged filters, or a malfunctioning water inlet valve. Our experts will identify the root cause and perform the necessary repairs to ensure your dishwasher operates at its best, leaving your dishes sparkling clean.
3. Refrigerator Leaking
If you notice water pooling around your Thermador refrigerator, it could indicate a clogged or frozen defrost drain, a faulty water inlet valve, or a damaged water line. Our technicians will address the issue, clear the drain, replace faulty components if needed, and prevent further leakage.
Examples of Our Services
Let's delve deeper into the range of services we provide for Thermador appliances:
Thermador Stove Repair
If your Thermador stove is not heating evenly or experiencing ignition problems, our skilled technicians will diagnose the issue and fix it efficiently. We can replace faulty heating elements, malfunctioning igniters, or any other stove component that requires attention.
Thermador Dishwasher Repair
From addressing cleaning issues to fixing leaks and ensuring proper detergent dispensing, our technicians have the expertise to handle all Thermador dishwasher repairs. We will have your dishwasher running smoothly, so you can enjoy spotless dishes once again.
Thermador Washer Repair
Whether your Thermador washer is not spinning, leaking, or displaying error codes, our technicians will diagnose and repair the problem. We can replace faulty pumps, belts, or control panels, ensuring that your Thermador washer operates flawlessly and keeps your laundry routine on track.
Thermador Refrigerator Repair
If your Thermador refrigerator is not cooling, making unusual noises, or experiencing issues with the ice dispenser, our technicians will quickly identify the problem and provide the necessary repairs. From replacing faulty thermostats to repairing compressor issues, we'll restore the optimal functionality of your Thermador refrigerator.
Thermador Dryer Repair
A malfunctioning Thermador dryer can disrupt your laundry routine. Whether your dryer isn't heating, tumbling, or properly drying clothes, our experts can diagnose and resolve the issue. We can replace heating elements, belts, or faulty sensors to get your Thermador dryer back in action.
Thermador Range Repair
If your Thermador range is experiencing problems such as inconsistent heat distribution, faulty burners, or malfunctioning oven controls, our technicians have the expertise to fix it. We'll diagnose the issue and provide the necessary repairs to ensure your Thermador range operates safely and efficiently.
Contact Us for Reliable Thermador Appliance Repair in Suitland
Don't let a malfunctioning Thermador appliance disrupt your daily routine. Contact Total Appliance Repair Inc. today for professional and efficient Thermador appliance repair service in Suitland. Our experienced technicians will provide the necessary repairs to get your appliance back to its optimal condition.
To schedule a service or inquire about our repair options, simply give us a call or fill out the contact form on our website. Trust Total Appliance Repair Inc. for the best Thermador appliance repair service in Suitland and let us handle all your appliance repair needs with expertise and professionalism.