Yes, They Think We Are Great!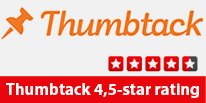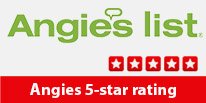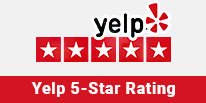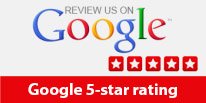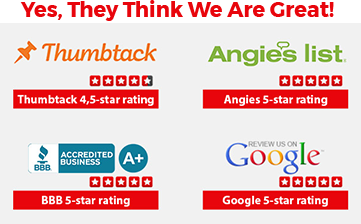 Hotpoint Appliance Repair Suitland
Welcome to Total Appliance Repair Inc., your trusted authorized repair service for Hotpoint appliances in Suitland and the nearby areas. When it comes to top-quality Hotpoint appliance repair, you can rely on our skilled technicians to provide prompt and efficient solutions. We specialize in repairing a wide range of Hotpoint appliances, including stoves, dishwashers, washers, refrigerators, dryers, and ranges.
Why Choose Total Appliance Repair Inc. for Your Hotpoint Appliance Repair?
At Total Appliance Repair Inc., we prioritize customer satisfaction and strive to deliver exceptional service. Here's why we are the best choice for your Hotpoint appliance repair needs:
Expert Technicians: Our team of highly trained and experienced technicians specializes in Hotpoint appliance repair. They possess in-depth knowledge of Hotpoint appliances and can quickly diagnose and resolve any issues.
Prompt Service: We understand the inconvenience that comes with a malfunctioning appliance. Our technicians are dedicated to providing prompt service, ensuring that your Hotpoint appliance is up and running smoothly in no time.
Comprehensive Repairs: Whether you're dealing with a faulty stove burner, a dishwasher not cleaning properly, a washer that won't spin, a refrigerator not cooling, a dryer that doesn't heat, or a range with temperature inconsistencies, our technicians have the expertise to handle it all.
Quality Parts: We only use genuine Hotpoint replacement parts to ensure the longevity and optimal performance of your appliances. These parts are specifically designed to fit Hotpoint appliances perfectly, restoring them to their original condition.
Convenient Service: Total Appliance Repair Inc. is conveniently located in Suitland, making it easy for you to access our reliable Hotpoint appliance repair services.
The Most Common Problems with Hotpoint Appliances
Hotpoint appliances are known for their durability, but over time, they may encounter some common issues. Here are a few examples:
Stove Burner Not Heating: If you're experiencing a Hotpoint stove burner that won't heat up, it could be due to a faulty heating element or a malfunctioning control switch. Our skilled technicians can diagnose the problem and replace the necessary parts to restore proper functionality.
Dishwasher Not Draining: A Hotpoint dishwasher that fails to drain properly can leave your dishes dirty and your kitchen in disarray. Our experts can identify the cause of the drainage issue, such as a clogged filter, a defective pump, or a faulty drain hose, and provide an effective solution.
Washer Not Spinning: A washer that refuses to spin can be frustrating. It may indicate a problem with the motor, drive belt, or lid switch. Our technicians will troubleshoot the issue and perform the necessary repairs to restore your Hotpoint washer's spinning functionality.
Refrigerator Not Cooling: A Hotpoint refrigerator that fails to cool can lead to food spoilage and waste. Common causes of cooling issues include a malfunctioning thermostat, a faulty compressor, or a defective condenser fan motor. We'll quickly identify the problem and restore the cool freshness to your fridge.
Dryer Not Heating: If your Hotpoint dryer is running but not generating heat, it may be due to a faulty heating element, a defective thermal sensor, or a blocked vent. Our skilled technicians will assess the situation and provide the necessary repairs to ensure your Hotpoint dryer efficiently dries your laundry once again.
Range Temperature Inconsistencies: If your Hotpoint range is experiencing temperature inconsistencies or uneven cooking, it can hinder your culinary endeavors. Our experts will inspect the heating elements, thermostats, and control panels to pinpoint the cause of the issue and restore precise temperature control.
Examples of Our Hotpoint Appliance Repair Services
At Total Appliance Repair Inc., we offer a comprehensive range of Hotpoint appliance repair services to address any issues you may encounter. Here are a few examples:
Stove Repair: Is your Hotpoint stove burner refusing to heat up or displaying inconsistent temperatures? Our skilled technicians can diagnose and repair the problem efficiently, allowing you to resume cooking your favorite meals without hassle.
Dishwasher Repair: From dishwasher not draining issues to malfunctioning control panels, our experts have the knowledge and tools to restore your Hotpoint dishwasher's functionality. Say goodbye to handwashing dishes and hello to a properly working dishwasher.
Washer Repair: Whether your Hotpoint washer is not spinning, leaking, or displaying error codes, our technicians can diagnose and fix the problem. We'll have your washer running smoothly, ensuring your laundry chores are hassle-free.
Refrigerator Repair: If your Hotpoint refrigerator is not cooling properly, making strange noises, or experiencing temperature inconsistencies, our experts can identify the underlying issue and provide efficient repairs. We'll help you avoid spoiled food and restore optimal performance to your fridge.
Dryer Repair: Is your Hotpoint dryer failing to generate heat or taking longer than usual to dry your clothes? Our technicians are well-versed in dryer repair, and we'll have your appliance functioning optimally, providing you with dry and fluffy laundry once again.
Range Repair: Whether you're dealing with a range that won't heat evenly or a malfunctioning control panel, our skilled technicians can diagnose and repair the problem. We'll ensure your Hotpoint range delivers precise and consistent cooking results.
Don't let appliance issues disrupt your daily routine. Contact Total Appliance Repair Inc. today to schedule an appointment with our experienced Hotpoint appliance repair technicians. Rest assured, you're in good hands with our reliable and efficient service. Let Total Appliance Repair Inc. restore the optimal performance of your Hotpoint appliances.