Yes, They Think We Are Great!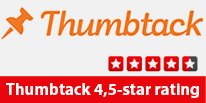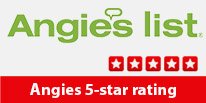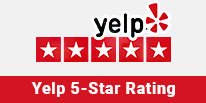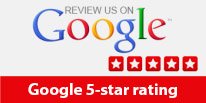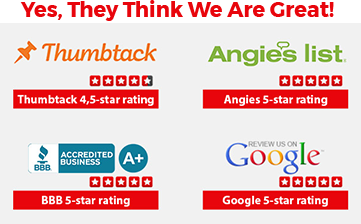 Frigidaire Appliance Repair Suitland
Welcome to Total Appliance Repair Inc., your go-to authorized Frigidaire appliance repair service in Suitland and the surrounding areas. When your Frigidaire appliances are giving you trouble, our team of skilled technicians is here to help. With years of experience and a commitment to customer satisfaction, we are your trusted experts for all your Frigidaire appliance repair needs.
Why Choose Total Appliance Repair Inc. for Frigidaire Appliance Repair in Suitland?
Experienced Technicians: Our team consists of highly trained and certified technicians who specialize in Frigidaire appliance repair. They have the knowledge and expertise to diagnose and fix a wide range of issues.
Prompt Service: We understand the inconvenience of a malfunctioning appliance. That's why we offer quick response times and strive to schedule appointments at your earliest convenience.
Quality Repairs: At Total Appliance Repair Inc., we take pride in delivering lasting solutions. We use genuine Frigidaire parts for replacements to ensure the highest quality repairs that stand the test of time.
Wide Range of Services: Our technicians are skilled in repairing various Frigidaire appliances, including stoves, dishwashers, washers, refrigerators, dryers, and ranges. Whatever the issue, we've got you covered.
Convenient Location: We are conveniently located in Suitland, making it easy for us to reach you quickly and efficiently. We serve both residential and commercial customers in the area.
Common Frigidaire Appliance Problems We Fix
Frigidaire appliances are known for their reliability, but even the best appliances can encounter issues over time. Here are some common problems we frequently address:
Frigidaire Stove Repair
Is your Frigidaire stove not heating properly or experiencing inconsistent temperatures? Our skilled technicians can diagnose the issue and repair faulty heating elements, malfunctioning controls, or any other stove-related problem.
Frigidaire Dishwasher Repair
If your Frigidaire dishwasher is leaving dishes dirty or failing to drain properly, our experts can help. We specialize in fixing issues such as clogged filters, faulty pumps, leaking seals, and more, to restore your dishwasher's performance.
Frigidaire Washer Repair
From excessive noise and vibration to leaks and issues with the spin cycle, our technicians have the know-how to address a wide range of Frigidaire washer problems. We can replace worn-out belts, faulty motors, and fix other common washer issues.
Frigidaire Refrigerator Repair
If your Frigidaire refrigerator is not cooling effectively or experiencing temperature fluctuations, it's time to call our experts. We can troubleshoot and fix problems with compressors, thermostats, defrost systems, and more, ensuring your food stays fresh and safe.
Frigidaire Dryer Repair
A malfunctioning Frigidaire dryer can disrupt your laundry routine. Whether it's overheating, not drying clothes adequately, or experiencing electrical issues, our technicians can identify the problem and provide efficient repairs, so you can get back to drying your clothes hassle-free.
Frigidaire Range Repair
If your Frigidaire range is having issues with burners and oven functions, our skilled technicians can diagnose and repair the problem. Whether it's a faulty igniter, a malfunctioning control panel, or an issue with the heating elements, we have the expertise to get your Frigidaire range back in top shape.
Contact Total Appliance Repair Inc. for Frigidaire Appliance Service Near You
When you need reliable and efficient Frigidaire appliance repair in Suitland or the surrounding areas, Total Appliance Repair Inc. is the name to trust. Our friendly customer service team is ready to assist you and schedule an appointment with one of our expert technicians.
Don't let appliance malfunctions disrupt your daily routine. Contact Total Appliance Repair Inc. today for fast, professional, and affordable Frigidaire appliance repair services. Call us or fill out our online contact form to request a service appointment. We are committed to restoring the performance and functionality of your Frigidaire appliances, so you can enjoy peace of mind.
Trust Total Appliance Repair Inc. for all your Frigidaire appliance repair needs in Suitland and the surrounding areas. Our experienced technicians, prompt service, and dedication to customer satisfaction make us the best choice for your Frigidaire appliance repairs.